Started the day at Panera in Brentwood meeting with Sandra Diamond from Kidsvote.
Resources:
Who is Sandra Diamond?
Sandy is the current Program Director for MY LOGO. This program, formally known as Local Government CECH-UP, is a joint program of the University of Missouri-St. Louis College of Education and University of Missouri Extension.
Diamond also serves as Director of Kids Voting Missouri, a position she has held since 1999. Prior to joining UMSL, Sandy taught Civics in the Hazelwood School District and worked for the St. Louis Post-Dispatch as their Newspapers in Education (NIE) Coordinator.
In 2010 Sandy was recognized by the Metropolitan Bar Foundation of St. Louis when she received one of their "Spirit of Justice" awards. Likewise, in 2006, Sandy also received the prestigious Warren S. Solomon Civic Virtue Award from the Missouri Bar. This award is given annually to someone who promotes civic virtue to teachers and schools throughout Missouri. She also received the 2006 Barbara Ericksen Affiliate Excellence Award from Kids Voting USA. This award is given each year to the Kids Voting USA Executive Director whose work demonstrates excellence in all facets of program implementation and who exemplifies the spirit of Kids Voting USA.
UMSL staff info: http://coe.umsl.edu/w2/About%20Us/Staff/staff_profile.html?staffmember=diamonds
Kids Voting: http://www.kidsvotingmissouri.org/
http://www.civicyouth.org/
Conversation was around:
Local government units
http://www.cech-up.org/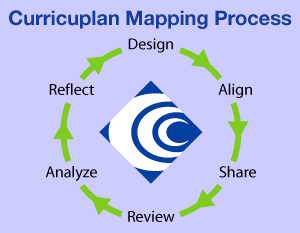 Afterwords I attended a webinar with CO staff on Curricuplan:
At 10:30 I met with Jill Right to discuss Weather and Climate Unit for 7th grade:
Development to utilize 2008 GLEs

Create something revolutionary in 2009
At 11am I met with Heisserer and Simpson regarding curating of resources:
Budget - Hixson and High school get more money per pupil to support purchasing of resources - CNI can support when possible
Any coordinator has to go through CNI steps to get CNI money

Can't just buy the next version

Chris and Science Department initiate
Standards are different based on process in writing
who's process do we follow?
CNI supports forward thinking and doing things differently
CNI can dedicate even more resource for this process

CNI willing to dedicate more $
CO worry was if this is something impacts networking, apple not the best product to transfer across the district. Money or resources to support the device.
Commitment to BYOD - what we make has to be able to run on any device.
Plan gather organize build (variety using the same resource)
3-5 days in the summer - 15$ per hour, 8 hour days
I then went back to Jill and her and I continued work on the Weather and Climate unit.
Wrapped up the day by answering emails and trying to hunt down TLC details.